Latest News

OSP has the most Points of Presence of any ISP. We now cover 30 towns in Papua New Guinea This means faster local speeds.

OSP has a launched InetMobile. This is a 3G/GPRS/EDGE based USB Modem that can be used anywhere in PNG that has Digicel Coverage. Speeds are >500Kbps on 3G.

Vehicle tracking via the web enables businesses to manage their vehicles better. See I-Net Track at
here
.

Hotspot access at Airports and hotels. Look for the SSID = OSP Hotspot at the International and Domestic.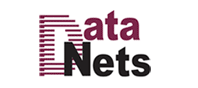 About Us
Online South Pacific is a division of
Data Nets Limited
, the leading specialist data communications and computer networking company in Papua New Guinea (PNG). Since 1993, we have used our extensive data communications experience in Papua New Guinea to build a highly sophisticated and geographically distributed network for providing Internet services in Papua New Guinea.
We currently boast the most distributed ISP presence with Points of Presence (POP) in 30 towns in PNG
We use best-of-class equipment which includes
Cisco Systems
,
Enterasys Networks
and
Motorola
high performance fiber optic routers, cache engines and digital access servers, wireless spread spectrum based stations. Our services run on several ultra-high-performance, redundant configuration Wintel servers with a hot spare backup systems in our Disaster Recover centre to store our customers' information.
In 2009, we undertook to roll out the largest WiMax (802.16d and 802.16e) deployment in the Pacific.
Unwired Fiji
is the only privately operated ISP in Fiji. Our plan is to allow seamless integration across the Pacific so users can enjoy the benefits of our network in both PNG and Fiji
Join Us