Latest News

OSP has the most Points of Presence of any ISP. We now cover 30 towns in Papua New Guinea This means faster local speeds.

OSP has a launched InetMobile. This is a 3G/GPRS/EDGE based USB Modem that can be used anywhere in PNG that has Digicel Coverage. Speeds are >500Kbps on 3G.

Vehicle tracking via the web enables businesses to manage their vehicles better. See I-Net Track at
here
.

Hotspot access at Airports and hotels. Look for the SSID = OSP Hotspot at the International and Domestic.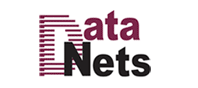 Contact Us
Please feel free to contact us:
Sales Information:
Phone : + 675 7373 0000
Fax: + 675 3000 314
Technical Support:
Email
(Technical enquiries) to
sales@online.net.pg
(Note : email sent to support will be responded to within 24 hours and is sent to all our support staff in PNG and selected technical support staff overseas)
Phone:+ 675 7373 0000
Fax+ 675 3000 314
Physical Address:
Digicel Complex
Kennedy Road, Port Moresby, NCD
(P.O. Box 5324, Boroko.)
Papua New Guinea.
Join Us