Latest News

OSP has the most Points of Presence of any ISP. We now cover 30 towns in Papua New Guinea This means faster local speeds.

OSP has a launched InetMobile. This is a 3G/GPRS/EDGE based USB Modem that can be used anywhere in PNG that has Digicel Coverage. Speeds are >500Kbps on 3G.

Vehicle tracking via the web enables businesses to manage their vehicles better. See I-Net Track at
here
.

Hotspot access at Airports and hotels. Look for the SSID = OSP Hotspot at the International and Domestic.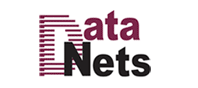 OSP Wireless Hotspots
Our hotspot network
OSP run a free, public wireless hotspot network at locations around Papua New Guinea and Fiji.

At present most of our hotspots are in Port Moresby, but we are actively expanding our network in other parts of PNG.


Get a wireless hotspot at your business
If you run a business and would like to provide wireless internet to your customers, we can install a wireless hotspot for free. Your customers will be able to connect to the internet with their WiFi enabled notebooks, iPhones and other mobile devices.
You maybe be eligible to run a wireless hotspot service in your location. For more information about OSP wireless hotspots or you are interested in being a wireless hotspot location owner then send us an email to
sales@online.net.pg
with a subject " Hotspot".
Join Us