Latest News

OSP has the most Points of Presence of any ISP. We now cover 30 towns in Papua New Guinea This means faster local speeds.

OSP has a launched InetMobile. This is a 3G/GPRS/EDGE based USB Modem that can be used anywhere in PNG that has Digicel Coverage. Speeds are >500Kbps on 3G.

Vehicle tracking via the web enables businesses to manage their vehicles better. See I-Net Track at
here
.

Hotspot access at Airports and hotels. Look for the SSID = OSP Hotspot at the International and Domestic.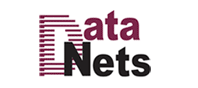 Configuration Information
Here is the information that you will need to configure your system after signing up with Online South Pacific.
Dial up
User name
username@online.net.pg
Password
as chosen or assigned
Browser
Hompage
http://www.online.net.pg
Web proxy (manual)
Set to NO PROXY
Web proxy (automatic)
Set to NO PROXY
Mail
SMTP (email) server
mail.online.net.pg
POP3 (email) server
mail.online.net.pg
POP3 Account
Your login name here
E-mail address
Your email address is your login name followed by @online.net.pg (eg. username@online.net.pg).
E-mail password
Your password is case sensitive (it should be all lowercase) and is the same as your dialup password.
 Domain Name Servers (DNS)
Name Server Address
Server Assigned
IP Address
Server Assigned
 Access Numbers
The Access Numbers for Online South Pacific are regularly updated. So keep checking this page for a new Point-of-Presence in your area.
National Wide Access Number
Port Moresby
188 0700 (primary)

188 3777 (secondary)

Lae
188 4100
Goroka
188 7777
Tabubil
188 5800
Mt. Hagen
188 5100
Madang
188 8001
Kokopo
188 9700
Rabaul
188 9700
Buka
188 9000
Porgera
188 5200
<<Back to FAQ Main Page
Join Us