Latest News

OSP has the most Points of Presence of any ISP. We now cover 30 towns in Papua New Guinea This means faster local speeds.

OSP has a launched InetMobile. This is a 3G/GPRS/EDGE based USB Modem that can be used anywhere in PNG that has Digicel Coverage. Speeds are >500Kbps on 3G.

Vehicle tracking via the web enables businesses to manage their vehicles better. See I-Net Track at
here
.

Hotspot access at Airports and hotels. Look for the SSID = OSP Hotspot at the International and Domestic.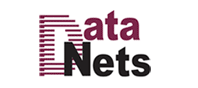 Data Centre and Co-Location
An effective ICT infrastructure is reliant on the physical environment and connectivity. More so in PNG

Online South Pacific operates two data centres in Port Moresby for the co-location of customer equipment. Secured against a variety of environmental challenges, OSP's Data Centres form the essential platform for Internet Server Co-location and off-site Disaster Recovery and Business Continuity strategies.

OSP's secure, caged section guarantees 24-hour access to the facility for both OSP and its customers who have equipment stored there. The data centre is protected with comprehensive power and Internet access redundancy as well as state-of-the-art cooling and fire prevention systems.

With server slots available in full, half and one-third rack configurations, OSP can offer you the space and flexibility for your future business needs. To discuss your colocation requirements in PNG, contact our Corporate Sales department via the web or call 7200 6000.
Introduction
Co-location provides a number of benefits for business customers, essentially providing a scalable amount of 'carrier-grade' data centre environment for your servers and networking equipment. At an OSP Data Centre, this can be achieved at a fraction of the price of establishing and managing this environment at your business premises.
Business Applications
Co-location services are a good solution for businesses of any size, when you want to maintain your own equipment but rent a secure space to ensure continuous operation of your environment.

Co-location is inherently 'off-site' from the customer's offices, and hence can often form a key part of your disaster recovery / business continuity strategy.

Co-located servers can also be cost-effectively connected via Ethernet to the Internet and/or your wide area network, with high availability assured via diverse building access points.
Carrier Grade Facility

Security -OSP's facilities feature manned physical security and monitored security systems. Video surveillance, motion sensors and security alarms protect all areas within the Centre.

Power -OSP provides the option of redundant dual power feeds (via generator-backed dual UPS) for maximum power integrity.

Environmental Stability -Our facilities provide a tightly controlled physical environment. Conditions are maintained at a uniform level, with optimal relative humidity and temperature. Multiple dual-redundant air-handling units ensure consistently sound environmental conditions.

Fire Protection -Fire detection and suppression system have been installed based on a Very Early Smoke Detection Alarm (VESDA) fire detection system;

Connectivity -We support connectivity from all major telecommunications carriers (Digicel and Telikom PNG). We also offer a complete range of connectivity options to our own IP network; supporting high performance Internet and private network connections at any bandwidth required.

Storage -A range of options are available for all our Data Centre customers. Internode provides high-speed network services that automatically backup client machines anywhere in our Data Centres to centralised off-site storage devices.

Fully monitored environment -24x7
Join Us