Latest News

OSP has the most Points of Presence of any ISP. We now cover 30 towns in Papua New Guinea This means faster local speeds.

OSP has a launched InetMobile. This is a 3G/GPRS/EDGE based USB Modem that can be used anywhere in PNG that has Digicel Coverage. Speeds are >500Kbps on 3G.

Vehicle tracking via the web enables businesses to manage their vehicles better. See I-Net Track at
here
.

Hotspot access at Airports and hotels. Look for the SSID = OSP Hotspot at the International and Domestic.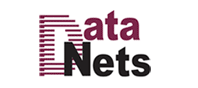 Leased Line Billing

To see your usage, enter your username and password that were assigned to you by Online South Pacific, select the month and year and click Leased Daily Usage. Note that what appears under Outgoing Data is your download usage in most cases.
« Back to Members Page
Join Us