Latest News

OSP has the most Points of Presence of any ISP. We now cover 30 towns in Papua New Guinea This means faster local speeds.

OSP has a launched InetMobile. This is a 3G/GPRS/EDGE based USB Modem that can be used anywhere in PNG that has Digicel Coverage. Speeds are >500Kbps on 3G.

Vehicle tracking via the web enables businesses to manage their vehicles better. See I-Net Track at
here
.

Hotspot access at Airports and hotels. Look for the SSID = OSP Hotspot at the International and Domestic.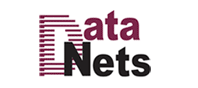 Recommended Hardware
To access the Internet at a reasonable speed you need a modern computer. Web browsers are large programs and they will not work properly (or will work very, very slowly) unless you have at least 512 megabytes (512Mb) of memory in your computer. Web pages may load very slowly (or not at all) if you don't have enough memory.

We recommend (for PC's) at least the latest Intel Pentium Core based PC with 512 MB of RAM. For Macintosh computers, again we recommend at least 128 MB of memory.

Older, slower computers will work as long as they have at least 64 megabytes (64Mb) of memory, but your software and web pages may load very slowly. Web pages, these days, use Java scripts and these are resource hungry and can slow loading of web pages.

You also need a modern serial chip in your computer. This chip, which is what your modem connects to in your computer, has to be fast enough to keep up with your modem. All new PC's are fine, but PC's older than 5 years may require an upgrade to a 16550 serial chip - ask your computer supplier about this if you are not sure. Macintosh systems are all fine in this regard, as their serial chips are excellent (in all models).

Your modem should be as fast as possible. The fastest modems we support are 56Kbps modems, but if you have a 28.8K or a 14.4K modem, these will also work fine. However, if things don't work right, try reducing the speed of the connection between your computer and your modem to see if that makes any difference.
Finally, for Macintosh users, the Apple virtual memory facilities slow the computer down so much that it can often not keep up with the information coming in from the Internet, and as a result, web pages will possibly load very slowly or not at all. You need to put more physical memory in, and turn off virtual memory, for best results.
<<Back to FAQ Main Page
Join Us