Latest News

OSP has the most Points of Presence of any ISP. We now cover 30 towns in Papua New Guinea This means faster local speeds.

OSP has a launched InetMobile. This is a 3G/GPRS/EDGE based USB Modem that can be used anywhere in PNG that has Digicel Coverage. Speeds are >500Kbps on 3G.

Vehicle tracking via the web enables businesses to manage their vehicles better. See I-Net Track at
here
.

Hotspot access at Airports and hotels. Look for the SSID = OSP Hotspot at the International and Domestic.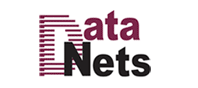 T-DSL

T-DSL is based on the copper phone lines that currently come into your home.

This service is available if you have a working phone line to your house.

As a long standing partner of Telikom PNG, we need to work with their engineers in the provisioning of this service. Typically, this service takes 3 weeks to install (assuming you a have a working phone line). Please donít use his service if you are expecting your phone line to be fixed as a result of your T-DSL application. It doesnít work that way.

If you are an existing Telikom DSL customer and wish to churn from their service to ours, then simply send us an email to
sales@online.net.pg
with the subject "churn". You will enjoy the benefits of a transparent billing process, check your usage online, pay using your credit card and excellent technical support.
Join Us